Current Issue
Vol. 21 No. 4 (2022): Country reports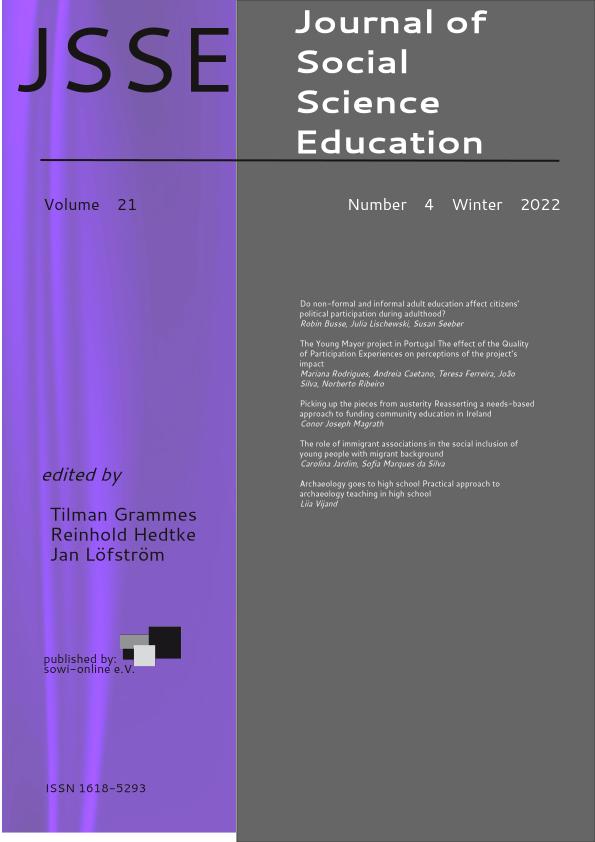 Editors of this Issue
Tilman Grammes, University of Hamburg, Germany       
Reinhold Hedtke, Bielefeld University, Germany
Jan Löfström, University of Turku, Finland   
With this issue, JSSE is continuing its long-standing tradition of country reports and presents papers on citizenship and social science education in Ukraine, Romania, Estonia, the United Kingdom with its four nations England, Northern Ireland, Scotland and Wales, the Netherlands and Hong Kong. These reports reveal a great deal of national diversity and show at the same time that social science education is confronted with similar problems across countries.
A contribution beyond this focus deals with economic education and students' ideas of value.
View All Issues
Current News
New Issue:
We are very happy to inform you about our new issue of the Journal of Social Science Education (JSSE): JSSE 4-2022 edited by Tilman Grammes, Reinhold Hedtke & Jan Löfström.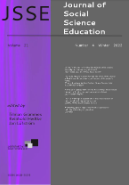 Calls for Papers

Most Viewed Papers in 2022

Open and Permanent Call for Papers

The editorial team of the Journal of Social Science Education kindly invites authors to submit papers. The JSSE is an international peer-reviewed scientific journal for research on teaching and learning in the broad field of social science education.




Country Reports 

Focus and Scope

Country reports aim to facilitate researchers' access to colleagues, journals, professional associations and current educational polices in the respective countries.

Featured Article

Editors' Choice

The study investigated how various school subjects can be integrated into archaeology teaching and how this could lead students towards empathy and a more sustainable worldview.

Related Publications

 
  

JSSE is indexed in

JSSE is listed as A Level Journal at:

Our sponsors are: